Pueraria Mirifica Side Effects
Pueraria Mirifica is a plant from Thailand that is high in potent phytoestrogens, making it a popular non-surgical alternative to breast enhancement. Belonging to the family of legumes, Pueraria Mirifica is completely natural and has been used for over a century by the women in Thailand for beauty and health purposes.
But as with any herbs or foods, there are some reported side effects to using Pueraria Mirifica. Yes, breast growth is one of them, but we'll be concentrating on the negative, unwanted side effects in this article.
First of all, Pueraria Mirifica should NOT be taken by pregnant women, people diagnosed with breast tumors, cervical cancer, prostate cancer and colon cancer. Also, according to the United States Department of Health and Human Services, this supplement is a cause of headaches in women with extreme sensitivity to estradiol – the strongest of the estrogen hormones.
Other side effects include:
Spotting in between periods
Delayed menstrual cycles (usually a result of over-dosage and can be remedied by decreasing the daily Pueraria Mirifica dosage)
May increase blood flow during periods, since the plant is known to improve the circulation of blood
Tenderness of breasts
Because this herb increases production of hormone-producing estrogen, it can cause problems such as such as constipation, bowel irritation and vomiting
An excess of Pueraria Mirifica (again, over-dosage) can result in loss of libido, fatigue, an increase in body fat
Diarrhea and flatulence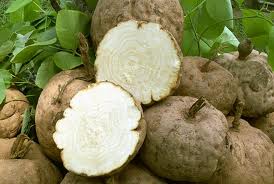 Many women have taken Pueraria Mirifica for breast enhancement and other reasons without experiencing any adverse side effects, yet every body is different so please consult with your doctor before embarking on any natural breast enhancement regimen.
Once you do decide to give Pueraria Mirifica a try, take the time to research dosage levels and see what works for your body.