Q&A: What's the Best Breast Enlargement Pump?
Hello, can you help me with some questions? I see that you have 2 styles of breast massagers, pump and massager (a disc directly in the breast), what do you think is the best? More one question, what do you think about maca? Can it regulate as well as dong quai?
As we wrote about, we'd definitely recommend the pump – Noogleberry, in particular – since it allows more customization. Massagers seem like a convenient idea, but considering the price tag and the fact that you have to wear it for long periods of time, it's really not that practical and most women give up after a short while.
If you don't mind the price tag and think you can sleep with the massage device on, by all means go for it. But we would recommend Noogleberry any day since it's both affordable, effective, and really simple to use.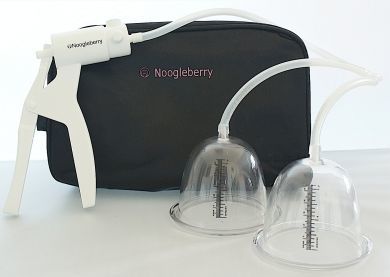 Maca is something we actually love and avidly recommend, at least to friends and family, since we haven't written about it yet. It not only regulates, but gives a noticeable boost of energy – which in itself is pretty awesome. Two things, 'though – go for the gelatinized Maca and start in small doses, like less than a tablespoon a day. This stuff can keep you up at night 🙂
Good luck and happy growing!