How to Lift Your Breasts Without Surgery
Time can be fickle friend. Sure, we learn more and grow a little more…thick skinned, experienced and world savvy, but time also causes the descending of our beloved breasts – both small and big.
The good thing is, we live in an age when anything is possible, and there are many advances in the science of breast lifting that doesn't necessarily involve plastic surgery.
Take a look at some options we have to help give our breasts a lift in a relatively short time!
Saggy Breasts Solution #1. Use a Breast Enlargement Pump
If you want a long-term solution to perk up your breasts, the best option is breast enlargement pumps. They work like this: Most of them are composed of two domes to fit over your breasts and either a pump or a machine that acts to "suction" your breasts.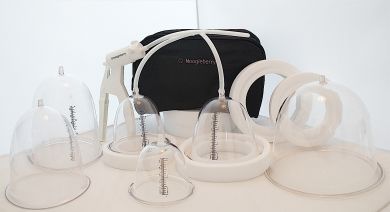 The pump or machine works to enlarge breasts using tension induced tissue growth which applies a gentle suction to the breast tissue to cause a stretching of the skin and tissue. As a direct result of this stretching, new tissue growth is stimulated, enlarging breast size.
It's a totally non-hormonal, highly-effective and relatively affordable option (give it a go with Bosom Beauty or Noogleberry – Brava is much more expensive). For all of them, the cups will fit you current breast size and you'll only need to buy another set of cups once your breast starts to grow and lift (which is a great feeling, btw!).
The increased blood flow to your breasts caused by the pumping is also great because it allows natural hormones and estrogens from your breast enhancement pills to reach the breast tissue more effectively while at the same time, the pressure exerted on your breast tissues encourages new tissue growth over time, helping to plump up your breasts.
You'll start seeing these effects immediately (but those will be temporary swelling) and you'll start seeing more permanent results in a few weeks' time – breast enhancement pills are great for enlargement but nothing beats breast enlargement pumps for plumping and firming.
Saggy Breasts Solution #2. Breast Lifting Exercises
Another easy, natural quick-fire way of lifting your breasts is exercising. Note that your breasts are not made up of muscles so exercising alone can not make them bigger, BUT exercising can definitely build up the muscles underneath your breasts, helping to lift and tone.
There are a few different exercises you can do in the privacy of your own home that can help you achieve a level of lift to suit your needs.
There are the classic pushups, which you can do by yourself or with the use of a medicine ball, the chest pass, in which you also use a medicine ball, lie on the floor and throw the ball in the air, then try to catch it without moving anything but your arms.
If you have weights at home (if you don't now is a good time to go out and get a pair!), try doing a single arm chest press, in which you use a swiss ball. Lie with your back on the ball, raising your hips so that your body will form a straight line from your knees to your shoulders. Press the weights straight up and then lower it back down to your chest.
Saggy Breasts Solution #3. Breast Enhancement Massages
Massaging your breasts is always good idea – it stimulates breast growth by promoting blood flow to your breasts, which allows natural hormones and estrogens from the diet to reach the breast tissue more effectively. It's believed that the receptors in breast tissue will respond better to estrogen after massage.
And of course, you can always work your breast enhancement creams into the massage so you're getting both benefits at the same time.
There are several different massage techniques – you can find a few simple-to-follow ones here.
Saggy Breasts Solution #4. Volufiline Cream
As far as topicals go, the cream with the best plumping effect is something containing Volufiline. These creams are perfect whether you're on pueraria mirifica, herbs, or even bovine ovary because it's a totally non-hormonal ingredient.
It has nothing to do with estrogen or progestin in causing breast plumping – it's made up of a combination of a plant extract called sarsasapogenin and hydrogenated polyisobutene, which work together on fat cells located on your breasts and trigger them to start reproducing. When applied topically, Volufiline enlarges that particular part of your body by stimulating fat production in that area.
Our favorite Volufiline-containing cream is Gluteboost's breast cream, which actually contains a potent mix of both Volufiline and Voluplus for maximum plumping results.
Saggy Breasts Solution #5. Breast Tape
Yea, you read that right. There's breast tap to lift your boobs up – and it's not as crazy it sounds.
See?
Yea, it's actually pretty awesome.
Saggy Breasts Solution #6. Mastoplexy
Masto…whaaaa? So, we never recommend anything surgical on this site – it is all about natural breast enhancement, after all – but this little technique is quite minor and it's pretty. Plus if you're looking for something quite permanent and effortless – mastoplexy is not a bad option.
Created by Dr. Roger Khouri, this procedure is a natural breast lift that uses the woman's own fat and tissues, lifting them by use of an internal bra design specifically for this procedure. There are no scars to this special minor surgery and the recovery time is as quick as a maximum of 4 days tops!
So there you have it – a lot of options for all of us who can use a lift. If you are looking for a quick lift, a long time effort for long time payoff or a short time try, you certainly have your pick of things to try.
Good luck and happy lifting!