How Volufiline Causes Breast Enlargement
Because the skin directly absorbs what is applied to it, we highly recommend incorporating high-quality natural breast enhancement creams into your daily breast enhancement routine.
If you are eager to augment your breast enhancement by adding a topical but don't want additional hormones in your body, there is a perfect, non-hormonal ingredient that also works to enhance breast size – Volufiline.
Volufiline is a trademarked cosmetic substance that is a combination of a plant extract known as sarsasapogenin and hydrogenated polyisobutene. Sarsasapogenin interacts with adipose cells and triggers them to divide and grow.
When combined with the hydrogenated polyisobutene, sarsasapogenin also increases the amount of fats stored.
Together, these two create a the perfect tag team of creating more fat and then storing them away in the areas to which Volufiline is applied. The synergetic ingredients in Volufiline work directly on fat cells and trigger them to start reproducing. Once applied to the skin, Volufiline plumps that particular area of the body by stimulating fat production in the area where it is applied.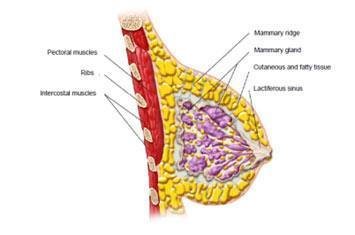 What is great about this substance is its non hormonal effect. This means you don't have to concern yourself with the potential side effects of either estrogen or progesterone.
Here are just 2 of the top creams containing Volufiline – you can see our full list of non-hormonal, Volufiline-containing creams here!
---
Breast Success Cream
Breast Success Cream contains the same ingredients as Bust Fuel, but whereas Bust Fuel comes with a 100% money back guarantee, Breast Success Cream does not. It is, however, available much cheaper at Amazon.com
Breast Success Cream also contains Volufiline and Bio-Bustyl. Volufiline stimulates the proliferation and storage of new fat cells while Bio-Bustyl stimulate collagen synthesis and replenishes the elastic properties of the skin for firming effects.Women who already have some fat around their breasts will see results much quicker, since there are more fat cells to work with. Young, healthy women will also have quicker results since their cells multiply faster.
Ingredients: Emulsifying Wax, Natural Palm Stearic Oil, Soybean Oil, Purified Beeswax, Glycerin USP, Volufiline, Biobustyl, Purified Water.
Size: 2 oz., or 60 mL
---
IsoSensuals ENHANCE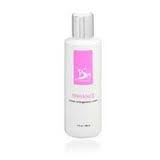 IsoSensuals ENHANCE is a very unique product, probably the only one of its kind. The product contains a trademarked ingredient known as VoluPlus™ which is a combination of Macelignan – an active ingredient made from nutmeg seeds which acts on the cell differentiation process of the adipose (fat) tissues – and Macadamia Oil – which is rich in mono-saturated fatty acids and palmitoleic acid.
VoluPlus™ stimulated and increases the creation of new cells able to store lipids and enlarges the volume of vacuoles so more lipids (fats) can be collected. As it increases the amount of fat cells and your breasts' ability to store fat, your breasts physically expand and become fuller and shapelier.
IsoSensuals has been proven in both lab trials and in human studies to increase breast volume by up to 18%. The ENHANCE lotion has positive reviews and testimonials from satisfied users. You can view some of them here.
In addition to the positive reviews and efficacy of this breast enhancing lotion, what we especially love about IsoSensuals is that it contains all natural ingredients (see the list below) and absolutely NO parabens, propylene glycol, no petroleum by-products, and no silicone oils – this is of paramount importance when you consider that the skin directly absorbs the products put on it.
Ingredients: Deionized water, Grapeseed Oil, Sweet Almond Oil, VoluPlus, Coconut Oil, Vegetable Wax, Glyceryl Stearate, Beeswax, Soy Lecithin, Aloe Barbadensis Leaf Juice, Vitamin E, Potassium Sorbate, Phenoxyethanol.