5 Non-Hormonal Ways to Get Bigger Breasts
Want bigger breasts without surgery or messing with your hormones? We understand. Truth is, some women can take hormone-influencing herbs with little side effects but others can experience everything from moodiness to seriously unwanted weight gain.
And especially if you're estrogen-dominant or suffer from a hormonal imbalance already, the last thing you want to do is mess with your hormones!
So if you're looking for a totally non-hormonal methods of increasing your breast size – here are
Non-Hormonal Natural Breast Enhancement Option #1. Breast Enhancement Massage
In the market for a 100% safe and free way of getting larger breasts? Breast enhancement massages are your answer. In fact – no matter what other method of breast enhancement you're using – you should also be massaging your breasts.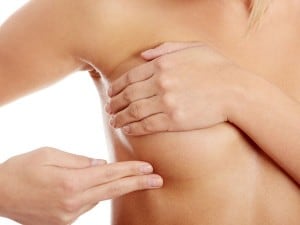 Through stimulating your breasts, you are increasing blood flow and improving circulation in your chest area. Not only is this crucial for breast growth, but for firmness and overall breast health.
Regular massaging also stimulates the production of another breast enhancing hormone, i.e. prolactin.
Other benefits of breast massages?
Doing it regularly can also help in detecting lumps or lymph nodes in the breast, alleviate dreaded PMS, and even flush out toxins from your body. Plus, breast massages often result in an immediate fullness of the breasts which is very encouraging, to say the least. 🙂
Check out the most effective breast enlargement massage techniques!
Non-Hormonal Natural Breast Enhancement Option #2. Breast Enlargement Pumps
Breast enlargement pumps come off a little cumbersome and…technical – but they are must-have for non-hormonal breast enhancement. In fact, we'd recommend this even if you are using another hormonal option simply because it doesn't interfere with your hormones at all and is an incredibly effective way of getting bigger, fuller, and rounder breasts.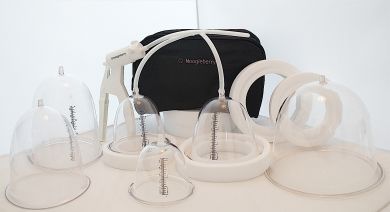 Breast enlargement pumps work similarly to massages in that they also increase the blood flow in the area. The difference is that it does so by the use of a suction cup placed over the breast to create a vacuum that causes blood to rush up towards the breast. You can learn exactly how breast enlargement pumps work to grow breasts here.
Since this is a more complicated method than a massage, it's strongly advised to take precautions. Excessive swelling, skin irritations, and damage to your delicate breast skin and tissues could occur with cheap, badly-made pumps.
Invest in a quality pump like Noogleberry and start gently – remember that light pressure is key here. No need to strangle those precious breasts of yours. 🙂
Want to see Noogleberry success stories before you start?
Non-Hormonal Natural Breast Enhancement Option #3. Chicken Feet Soup
There's chicken soup for when we're sick. And there's a whole lot of chicken soup for the soul books and products. But did you know that there's also a chicken soup that's awesome for breast growth?
Well, there is 🙂 Chicken feet soup – as unappetizing as that may sound – is actually a very yummy way to fill out your breasts, mainly because of its super high collagen and gelatin content. Chicken feet is mostly gelatin as well as a great source of protein – making this an ideal food to give your growing breasts.
If you've never tried it and are worried about the grossness factor – don't you worry!
Any respectable chef worth his/her salt will tell you that real chicken stock is made with chicken feet (and sometimes the head, too) 'cause that's where the real flavor comes from. Chicken feet soup doesn't taste anything like feet – it tastes like intense chicken.
As for the most important question – does it work? Well, here's the breast enhancement regimen of one of our writers: She massaged with fenugreek seed oil, did Noogleberry once a day for 30 minutes, ate two bowls of chicken feet soup a day – usually with noodles or as a chicken rice soup with veggies, and also took protein shakes once a day.
Within two months, she was bursting out of her bras but didn't think she had grown that much 'til she went home to visit her family and her mom asked her if she had gotten a boob job without telling her. It's hard to say that the growth was all attributable to chicken soup, since natural breast enhancement methods work best synergistically.
Non-Hormonal Natural Breast Enhancement Option #4. Volufiline
Looking for a shortcut to grow breasts without hormonal side effects? Introducing Volufiline. It's a topical treatment that plumps up breasts without the need to pump your body with estrogen or progesterone. It's derived from a natural plant extract called sarsasapogenin and mixed with hydrogenated polyisobutene.
How does it work? The Sarsasapogenin targets fat cells and cause them to multiply faster than other cells. Hydrogenated Polyisobutene on the other hand, causes these cells to increase the amount of fat they can store to make the effect of the Sarsasapogenin more pronounced.
Just a warning: You won't have massive growth with Volufiline alone, but it will plump and fill out your breasts. This is the best bet for those looking for a quick and relatively immediate, pronounced effect in their breasts without undergoing surgery or tampering with hormones.
Want to give Volufiline a try? Our favorite cream is Gluteboost, which actually contains boths Volufiline and Voluplus (both amazing for increasing fat cell production and storage) for a potent plumping cream.
Non-Hormonal Natural Breast Enhancement Option #5. Macrolane Breast Filler
This one is different from all the other ones on this list since it is not exactly "natural" – but it is non-hormonal and relatively safe. Oh, and immediate.
If you're looking for something instantaneous without having to go through serious surgery, nothing can beat the instantaneous effect of inserting fillers into the boobs for enhancement.
Macrolane, a hyaluronic acid, is getting increasingly popular as the go-to filler for those who want an immediate increase and fullness in their breasts without having to get implants or wait for months for natural breast enhancement to work.
Breast fillers are such a painless procedure that general anaesthesia is rarely required. But since this is an injectable, a certain level of precaution is required – make sure you do your research when deciding who you're going to get it from. There might be possible side effects that can occur, like tenderness, bruising and itching, but on the whole, it is nowhere near as serious or complicated as getting implants.
The downside is, though, that it only lasts about one year. And it's rather price-y considering the fact that it's temporary.