Refunds
If you're looking to refund the C Cup Code, we're sorry to hear you did not benefit from this product but happy to say that it's a very straightforward refund process.
Here's what you'll want to do:
#1. Find Your Receipt
You'll want to look in your email inbox to locate your order receipt. Please note the Order #.
#2. Go to the Refund Page
Next, you'll want to go to this page. It will look like this: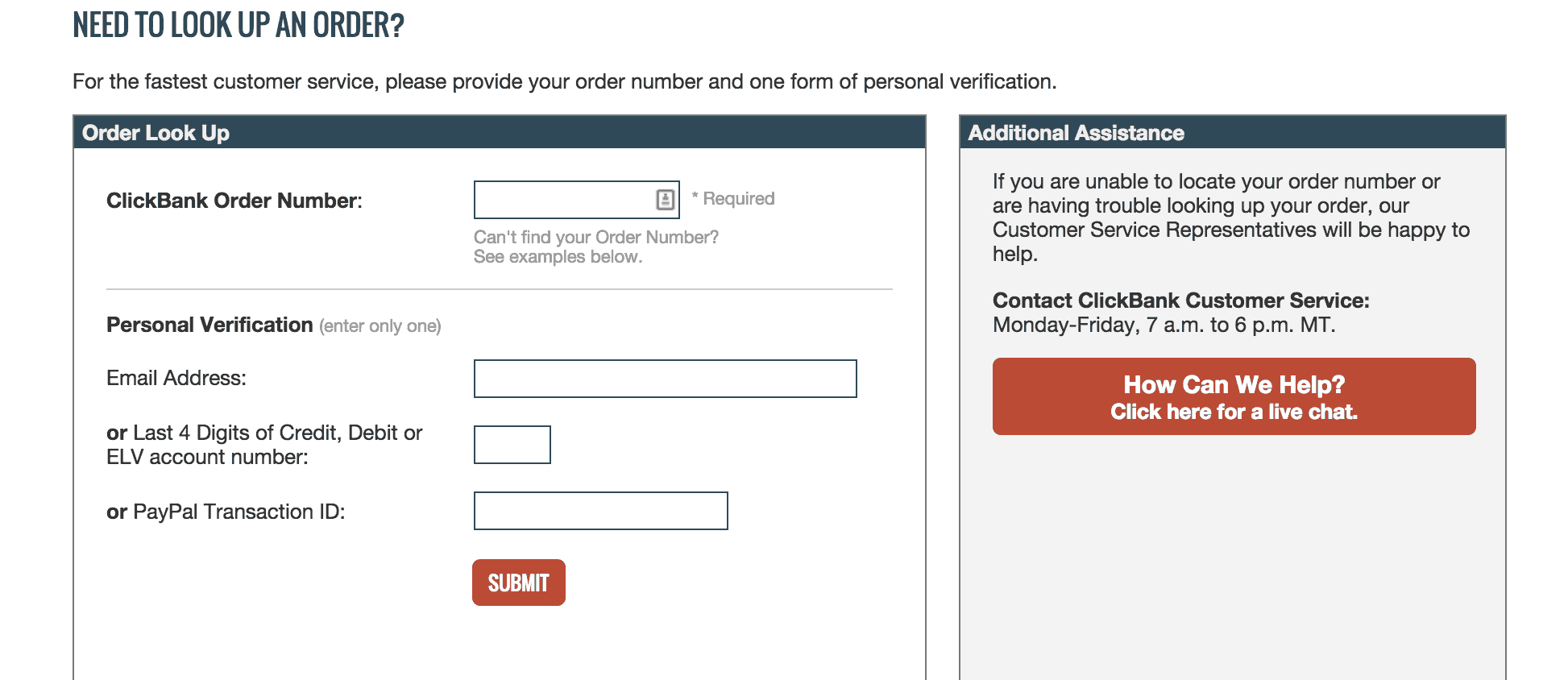 Simply enter your order number and 1 form fo personal verification. Click SUBMIT.
#3. Click 'Get Support'
You'll land on a page with your order details. Click the green button titled 'GET SUPPORT.'
#4. Get a Refund
You'll see "What problem are you having?" – choose "More Options."
Click "Refund Request" and put in your reason.
Click "Send"
You're all done! Your refund will be processed in a day or two.