Best Breast Massage Products for Oily, Acne-Prone Skin
We all want bigger breasts. But nobody wants zitty titties.
Massage is best aided by a cream, lotion, or oil. We've put together a list of the best products for oily, acne-prone skin.
Wild Yam Cream
Dioscorea villosa, also known as Mexican wild yam, contains a phytoestrogen chemical called diosgenin that can be converted to the hormone progesterone. Due to this, some companies claim that wild yam creams and lotions are progesterone-based, but in fact that human body does not have the ability to perform this hormonal conversion naturally. It can only be converted in a lab.
Although wild yam cream does not contain progesterone, it does come with a number of other benefits: Wild yam reduces inflammation (which is particularly useful if you are using a breast enlargement pump), relaxes muscles, and contains antioxidants.
We particularly recommend Jason's Wild Yam cream. It's great to massage with.
---
Bio Oil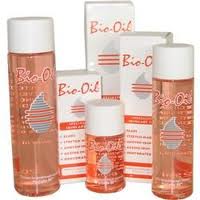 You've probably already heard of this wonder oil here, there, and everywhere. Well, it's great. This non-acnegenic and hypo-allergenic oil is a specialist skincare product that is good for everything from scars, stretch marks, to uneven and aging skin.
Bio-Oil contains the breakthrough ingredient PurCellin Oil, which is a proprietary laboratory copy of the preen gland oil of ducks. Its other ingredients include vitamins A and E, Calendula and Rosemary oils and Chamomile extract.
This oil is wonderful, but if you're only massaging, it might be too heavy for you. We strongly recommend this product if you're using a breast enlargement pump.
---
Breast Success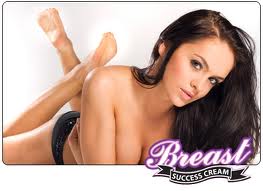 Breast Success cream contains Volufiline and Bio-Bustyl – both non-hormonal and both very beneficial for breast growth. Volufiline is a trademarked cosmetic substance that is a combination of a plant extract known as sarsasapogenin and hydrogenated polyisobutene. Sarsasapogenin interacts with fat cells and triggers them to divide and grow while the hydrogenated polyisobutene increases the amount of fats stored.
Together, these two create a the perfect tag team of creating more fat and then storing them away in the areas to which Volufiline is applied. To top it off – Bio-Bustyl stimulates collagen synthesis and replenishes the elastic properties of the skin for firming effects.
Breast Success cream is good for both massages and to use with a breast enlargement pump.
---
Extra Virgin Olive Oil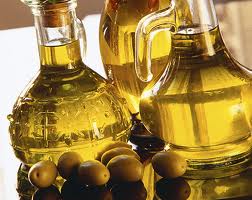 A simple and effective beauty favorite that has been used since ancient times for everything from skincare to hair care. Because the oil's fat composition is very similar to that of human skin, it's rare to have allergic reactions to olive oil. In addition, it absorbs quickly enough to be comfortable but retains enough moisture for a good massage session.
Olive oil is not only a great aid for a massage – it has numerous benefits. The high percentage of vitamins A and E, as well as unsaturated fat, soothes and nourishes the skin, and olive oil contains at least four different types of antioxidants in it which neutralize the damaging free radicals that cause aging and even skin cancer. Has the additional perk of convenience as its probably sitting on your kitchen shelf right now.
Make sure to use only extra virgin olive oil.
Want more great boobie oils to massage with?